subscribe and save 10% on every order
The eyes are the gateway to the soul
Soften your gaze
Eyes draw the most attention in our facial expressions.
Balm of Gilead Oil is the star ingredient
Black Cottonwood Buds are infused in Olive Oil to capture the healing sap produced by this tree native to the Pacific Northwest.
Increase fluid flow in the eye region
Clary Sage, Wild Carrot, and Black Pepper Essential Oils lend their anti-inflammatory, and blood-circulatory therapeutic properties to make this an effective treatment.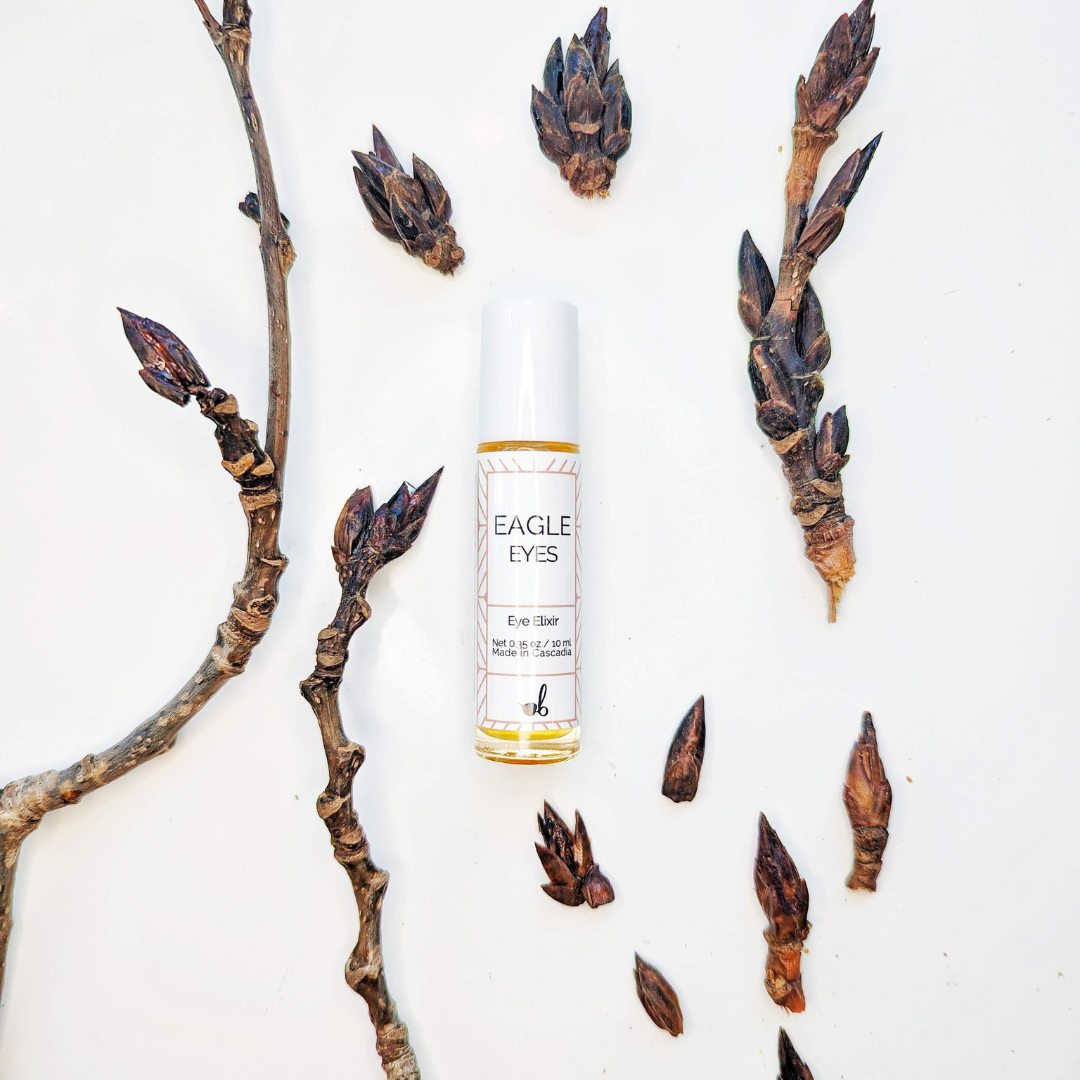 about our ingredients
Blendily's ingredients are as close to the origin as possible.
- We grow and gather the flora from our own garden and in the surrounding wild forests and landscapes.
- We support local farmers and purveyors that honor the land that they cultivate.
- When we do source exotic botanicals from afar, we ensure that the ingredients bear the Organic seal or we have personally visited the supplier directly.
How it's made
Each and every product is hand-made in the store. The flowers, herbs, oils, butters, waxes, hydrosols, extracts, and essential oils used in our products are all on display. Our process and products are so transparent, you can come watch us make them. No hidden agendas, proprietary blends, or chemicals of concern. Everything is available to see, smell, feel, and even taste. Our garden and distillation atelier is located 5 blocks away from the Flagship store. 

100% Happiness Guarantee, learn more about our return policy here.